If you have any information about these crimes or any person(s) involved, you are urged to call Crime Stoppers at 334-8477 or 1-800-222-8477 or submit a Web Tip . You do not have to give your name. CRIME STOPPERS will pay a cash reward of up to $1000 if your information leads to an arrest or recovery of property and you can remain anonymous.
Sponsor

Waste Management Burglary
January 15, 2018
On January 15, 2018 at approximately 0145 hours, Waste Management located at #78 RD 3140 was burglarized and a company vehicle was stolen. The suspect drove the stolen vehicle through the locked front gate and abandoned the vehicle less than a mile from the business. Several items were stolen from inside the business and from the stolen vehicle. If you have any information please submit a tip. Reference SO case 2018-2017.
---
Burglary
January 01, 2018
Sheriff's Detectives are seeking information on a burglary that took place on January 1, 2018 at a residence located near the NM/CO state line off US 550. Four guns were taken along with a large amount of expensive antique jewelry and two turquoise Reba McEntire purses. If you have any information please submit a tip. Reference case #2018-00088.
---
Burglary at Casa Blanca Inn
September 19, 2017
On 9/19/17 at the Casa Blanca Inn here in Farmington, NM a burglary took place. On our Facebook page is a video of the burglars, please go and watch the video. This is the second time in a matter of just 5 weeks that this establishment has been burglarized. Several items, including six Navajo rugs and two Navajo ceremonial baskets worth more than $13,300 were stolen. A total of about $17,800 worth of items have been stolen from the business during these two burglaries.
We need to help stop the burglaries of our local small businesses! If you recognize anything about these individuals, please submit a tip! You will stay 100% anonymous and could earn a cash reward if your tip leads to an arrest!
Call 505-334-tips, visit our website at www.sjccrimestoppers.org, visit www.p3tips.com, or click on the submit anonymous tip link on our Facebook page. ***We do not accept tips through Facebook messenger.***
---
Burglars Caught in the Act!!




May 25, 2017

On 5/25/17, Deputies responded to 428 CR 6100 in Kirtland, NM. On scene, they learned that the reporting party had interrupted two Native American males burglarizing their vehicle. When confronted, one of the subjects pulled a knife on the victim, attempting to stab him multiple times. The suspects eventually fled on foot down CR 6100.

The first suspect is described as a Native American male who was 5`11" to 6`0" tall, 190-200 lbs., shaved head, wearing black pants and a long sleeved black shirt or black hooded sweatshirt.

The second suspect is described as 5`6" to 5`8" tall, average weight, short black hair (spiked), wearing baggy jean shorts with an unknown color button up shirt and carrying large black duffel bag.

One of the subjects gestured to his brother, leading us to believe the two suspects are possibly brothers.

If you have any information on this case, please submit a tip! You will stay 100% anonymous and could receive a cash reward up to $1,000!
---
Unsolved Homicide in Farmington
January 12, 2017
Farmington PD is looking for any information on a homicide that occurred behind the now closed Red Lion Inn on the River Walk on July 12, 2017. The victim, Eugene Harrison, was a 41 year old male who was found deceased from a homicide. The police have run into dead ends with this investigation and they need our help. Please submit a tip if you have any information!
---
Wanted for Domestic Violence (CAPTURED)
May 09, 2016
STATUS
: CAPTURED
****Randall Helt was captured on June 15th 2016 and taken into police custody****
The victim of this Domestic Violence has suffered substantial injuries including two broken bones on the left side of her face near her eye socket and a collapsed lung. An arrest warrant for his arrest has been issued on charges of: Aggravated Battery (great bodily harm); Aggravated Assault (with intent to commit a violent felony) and False Imprisonment. Deputies believe Randall Helt fled the home prior to arrival of the SWAT Team. Anyone asked to evacuate the area is safe to return home.
Randall is 38 years-old with a medium build. He is approximately 6 ft. 3 in. tall. He has blue eyes and balding light brown hair. He is known to wear a full mustache with goatee. Randall may be in the Blanco and Bloomfield area. If you see Randall Helt, please contact San Juan County Dispatch at 505-334-6622 immediately. If you would like to remain completely anonymous and earn a cash reward for information leading to his arrest, please call San Juan County Crimestoppers at 505-334-8477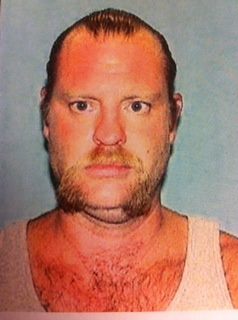 ---
Missing Person - Alesha (Lobato) Brookshire
August 01, 2013
Female / Caucasian / Age 42 / 5ft 1in / 105 lbs / Hair-Blk / Eyes-Brn
On December 17, 2010 Talia Villa contacted dispatch to report her cousin, Alesha Lobato Brookshire as missing. Deputies contacted Villa and she reported that Alesha had been missing since September 28, 2008. Apparently she had tried to report Alesha missing with another local police agency sometime prior, but for unknown reasons a report was never taken.
Deputies contacted Alesha's ex-husband, with whom she had been living with at a residence just north of Aztec at the time of her disappearance. He reported that he and Alesha had an argument the late night hours of September 28, 2008 and she wanted a ride to her hair salon in Farmington where she had left her car parked. He said he gave her a ride to the salon and left her there. He says that is the last time he has seen or heard from her. Investigators have been unable to locate anyone else who has had contact with Alesha since that night.
The case is open and still pending. Anyone with information regarding Alesha's disappearance is asked to contact the San Juan County Sheriff's Office at 334-6107, or those who wish to remain anonymous can call Crime Stoppers at 334-TIPS (334-8477) or log onto www.sjcrimestoppers.org and earn up to a $1,000 reward.
---
1991 Cold Case Homicide Patsy Taylor
July 17, 2013
On 07/10/1991, at approximately in the morning, a woman`s screams were heard in the area of Camino Contenta and Camino Rio, in Farmington, NM. Local residents heard a vehicle driving from the area. A short time later the lifeless body of Patsy Taylor was found in the street, near that very intersection. It has now been 22 years that this Farmington resident met her untimely death at the hands of an unknown assailant.
The Farmington Police Department and detectives working on the case initially believed it was an auto vs. pedestrian accident, but they soon realized it was a homicide. Several persons of interest have been investigated and cleared as suspects. The Farmington Police Department and the family of Patsy Taylor are desperately seeking any new information regarding this case.
This article is posted in the hopes that it may spark someone's memory or possibly trigger some new unknown information about the individual or individuals responsible.
Anyone with information regarding this case are asked to call the Farmington Police Department at (505) 599-1034, or those who wish to remain anonymous can call Crime Stoppers at 334-TIPS (334-8477) or log onto www.sjcrimestoppers.org and earn up to a $1,000 reward.
---