Sponsor

When horrible things happen!
We ask that they not be in vain!
By the mid-1970's Albuquerque had one of the highest per capita crime rates in the country and people were afraid to help the police.
It was in this crime ridden, fearful environment in July of 1976 during an armed robbery Michael Carmen was shot to death by two thugs that summer night for no apparent reason.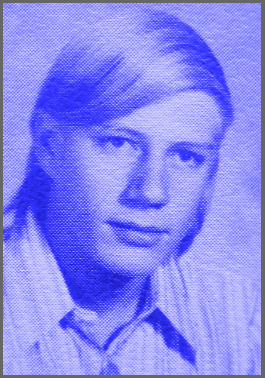 Michael Carmen was a young University of New Mexico student who was working at a small gas station in Albuquerque's Northeast Height. He was only two weeks away from marrying his high school sweetheart and on the night he was killed, he was working an extra shift because one of his friends needed the night off.
On that fateful Friday night, the two men fired a shotgun blast from less than 10 feet into his Michael's abdomen. Remarkably, Michael lived for more than four hours after the shooting. Although he tried several times to tell detectives who it was that shot him, but he didn't have the strength. He died on the operating table without being able to make a dying declaration.
One of the detectives working that case, Albuquerque Police Detective Greg MacAleese,, who had worked for a newspaper before joining the police Department, noted that to him and other's; the murder seemed as senseless at that time as it still does today. Detective MacAleese told Michael's mother that he would bring his killers to justice.
Yet after six weeks of trying to piece evidence together to solve the murder, Albquerque Police were no closer to a solution than they were the night he was killed.
Det. Greg MacAleese then had the wild idea of asking the TV station to reenact the crime and broadcast it. Det. MacAleese approached Max Sklower, then the general manager of KOAT-TV in Albuquerque, and asked him if we could reenact the crime for one of his newscasts.
The reasoning for reenacting the crime was simple.
Det. Greg MacAleese knew there had an eyewitness to Michael's murder somewhere in the community.
With no other leads the only logical approach was to get the media to do find that witness.
MacAleese believed that if they reenacted the crime, it might be able to trigger the memory of a potential eyewitness.
An eyewitness who might have seen part of the crime committed but not understood what he or she was witnessing.
On September 8, 1976, at 10 p.m., the first crime reenactment was broadcast on the news.
AND IT WORKED!!!!
The next morning Albuquerque PD received a call from a young man who told them that he had watched and remembered some very important information. The caller noted that the video image had triggered the memory of a person who heard a loud bang in the vicinity of the gas bar and then saw a car driving off. The caller told MacAleese the vehicle belonged to a resident in a nearby apartment complex.
The caller noted he had not come forward before because he didn't feel he had anything to contribute.
Through investigation MacAleese and a team of detectives arrested two men within 72 hours and charged them with the murder of Carmen and a string of armed robberies.
The case was solved!
Even though the crime had been solved – the calls still came flooding in.
Including one that allowed police to solve the rape of a young woman.
Realizing that this type of program might be useful in fighting crime, MacAleese convinced the Albuquerque Police Department to allow a group of citizens to establish the first Crime Stoppers program.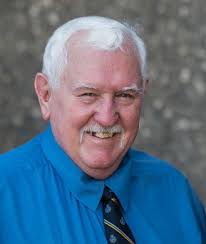 Business Leaders and citizens quickly volunteered their time, talent, and money to give birth to Albuquerque Metro Crime Stoppers.
For his efforts Detective MacAleese was named one of the people in the 1970's who changed the face of the United States and was also named the country's Police officer of the Year.
It's also interesting to note that since adopting Crime Stoppers Albuquerque's crime rate has dropped significantly and no longer is ranked in the list of 20 cities with the highest per capita crime rate.
The Crime Stoppers program helped give birth to shows like "COPS,", "America's Most Wanted," and other reality TV shows.
Even today, most Crime shows begin with a "reenactment" of a crime as the lead into the story.
Crime Stoppers has grown from a local program to a worldwide phenomenon with programs all over the world.
TIPS to the program have a 95% conviction rate and as the program continues to grow and evolve – using TV, Print, YouTube, Social Media, and other Visual Media.
With the ability to reach several thousands of people within hours
Programs like
#WantedEveryDay
The posting Missing Persons
Teaching Crime Prevention Programs
And helping Law-Enforcement
when they are actively searching for suspect.
With Your continued help you can ensure your
local Crime Stoppers Program
help to ensure we live in a safe community.