RiverFest 2019
May 24, 2019
Bring your comfy shoes, and come see San Juan County Crime Stoppers Booth at River Fest. Meet the new Executive Director and learn more about how Crime Stoppers started, and how it is helping build a stronger community.
While at RiverFest
Explore 2+ miles of river walk trails as you visit entertainment tents, vendors and family activities. Riverfest activities include live music along the trails, Wiener Dog Races, Riverfest 10K / 5K run & walk, river raft rides, kid activites, fun vendors, Gourd Dance, Roverfest, beer & wine garden and so much more! Tractor rides are available from Animas Park to Rocky Reach (.5 mi). Park and Ride service available on Saturday and Sunday from the Farmington Musuem to The event..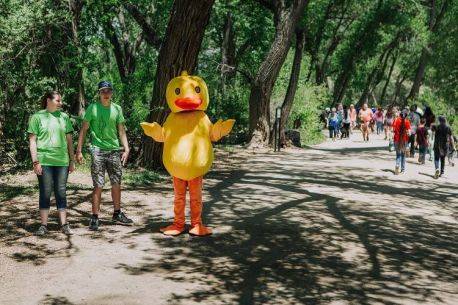 ---
Questions about donations?
February 01, 2018
If you would like to make a donation to Crime Stoppers and it is not part of a court case, please contact the Crime Stoppers office to make an appointment. We can be reached at (505) 334-4275.
If you are a defendant in any court hearing in which you have been directed to make a donation to the Crime Stoppers program (New Mexico State Statute 31-20-6), please send a Cashier's Check or Money Order for the amount ordered. If you did not receive a Referral Form, please include the Court Docket # and the name of the Judge who ordered the donation or is presiding over your case with your donation. Mail the donations to: San Juan County Crime Stoppers, P.O. Box 2561, Farmington, NM 87499.
You can also now click on the DONATE NOW button here on our website which will take you directly to our PayPal account. Once the donation has been made, you will automatically receive a receipt that you can then take to the court to show the donation.
---